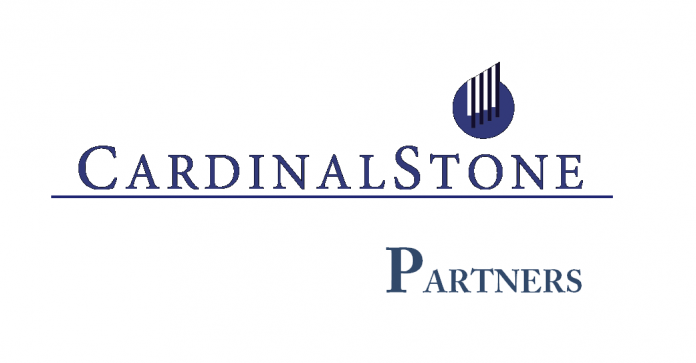 In this report, we provide an update on Dangote Sugar Refinery Plc following the release of its impressive H1'17 results. Following adjustments to our projections, we have revised our target price (TP) to N14.45 (previous: N9.78) and retain our HOLD rating on the counter. Our price target implies a potential upside of 11.2% to current market price.
Further moderation in production costs anticipated as FX supply improves: Dangote Sugar Refinery, in its Q2'17 results, reported an impressive earnings growth of 159.4% QoQ despite a 0.6% QoQ decline in turnover. This was mainly the result of relatively lower production costs as the company obtained more FX for its imports (majorly raw sugar) at the official rate during the quarter. We highlight that the exchange rate at the official market is at a 16% discount to the parallel market. Owing to this, the company's gross margin expanded by 1903bps QoQ to 32% in Q2'17 and largely led to the 291bps YoY expansion in gross margin as well as the 131.7% YoY growth in H1'17 after-tax earnings. With no major threat to the FX outlook in the near term, as well as the gradual accretion in FX reserves, we believe the apex bank can sustain FX supply in the official market in H2'17 which would largely drive gross margin expansion and earnings growth in FY'17. We also expect the improvement in FX supply to offset the negative impact of sustained energy challenges arising from upsurge in the price of Low Pour Fuel Oil (LPFO). We note that energy contributes about 7% to the group's cost of sales.
Figure 1: Dangote Sugar Refinery gross margin trend (Q1'16-Q2'17)
Backward integration project moving at a slow pace: We continue to reiterate that significant value in the stock will be unlocked when the company begins to produce refined sugar efficiently from locally harvested cane sugar, eliminating its exposure to the volatility in FX and international raw sugar prices. However, the company's backward integration project (BIP) has been moving at a slow pace. In H1'17, Savannah sugar factory produced and sold 15,805MT and 9,561MT of refined sugar from cane sugar which contributed 4.3% and 2.7% to aggregate sales and production volumes respectively in H1'17. The company continues to guide to the completion of its BIP in the next six years beginning from 2017, with current focus on two sites – Savannah (located in Adamawa) and Taraba. For Savannah, Dangote Sugar plans to rehabilitate the refinery and expand its annual installed capacity to 100,000 MT from its current capacity of 50,000 MT while land development is ongoing in Taraba. The intention is to complete capacity expansion in Savannah in the next fifteen months and management is confident that production can ramp up having expanded its acreage area and harvested sufficient cane sugar for production. We however expect Dangote Sugar to continue to rely on imported raw sugar in the next one to two years given that the expected volume of refined sugar from Savannah, even after capacity expansion, is only about 12% of the group's average annual production volume.
We raise our target price on the counter to N14.45 and retain our HOLD recommendation: Given the significant out performance of Dangote Sugar's H1'17 earnings to our previous expectation (+81.8% deviation), we have revised our forecasts for FY'17. We raise our FY'17 turnover projection by 1.7% to N231.2 billion which implies a 36.2% YoY growth from FY'16. Our FY turnover projection is mainly driven by higher pricing (+41.0% YoY) as we expect a 4.7% YoY contraction in sales volume. However, relative to H1'17, we expect a mild recovery in sales volume (+5.8%) in H2'17 as we envisage further cuts to refined sugar prices given the moderation in productions costs. Following improved macroeconomic conditions and FX supply, management noted an uptick in production for some of its industrial consumers which also is positive for volume in H2'17. Given the cost of sales surprise (-16% deviation from our H1'17 estimate), we cut our FY'17 cost of sales projection by 4.7% to N177.4 billion and project FY'17 margin at 23.3% (FY'16: 13.5%). Our lower cost of sales projection is driven by the company's ability to source more of its FX requirement from the interbank than the parallel market which was previously its main source. Given the above, we project a 134.1% growth in FY'17 earnings to N33.7 billion (FY'16: N14.4 billion) and raise our target price on Dangote Sugar to N14.45 (previous: N9.78). Our target price implies an 11.2% potential upside from current market price thus, we retain our HOLD rating on the counter.
Disclosure
Analyst Certification
The research analyst(s) denoted by an "*" on the cover of this report certifies (or, where multiple research analysts are primarily responsible for this report, the research analysts denoted by an "*" on the cover or within the document individually certifies, with respect to each security or issuer that the research analyst(s) cover in this research) that: (1) all of the views expressed in this report accurately articulate the research analyst(s) independent views/opinions, based on public information regarding the companies, securities, industries or markets discussed in this report. (2) The research analyst(s) compensation or remuneration is in no way connected (either directly or indirectly) to the specific recommendations, estimates or opinions expressed in this report.
Analysts' Compensation: The research analyst(s) responsible for the preparation of this report receive compensation based upon various factors, including the quality and accuracy of research, client feedback, competitive factors, and overall firm revenues, which include revenues from, among other business units, Investment Banking and Asset Management.
Investment Ratings
CardinalStone employs a 3-step rating system for equities under coverage: Buy, Hold, and Sell.
Buy ≥ +15.00% expected share price performance
Hold +0.00% to +14.99% expected share price performance
Sell < 0.00% expected share price performance
A BUY rating is given to equities with strong fundamentals, which have the potential to rise by at least +15.00% between the current price and the analyst's target price
An HOLD rating is given to equities with good fundamentals, which have upside potential within a range of +0.00% and +14.99%,
A SELL rating is given to equities that are highly overvalued or with weak fundamentals, where potential returns of less than 0.00% is expected, between the current price and analyst's target price.
A NEGATIVE WATCH is given to equities whose fundamentals may deteriorate significantly over the next six (6) months, in our view.
CardinalStone Research distribution of ratings/Investment banking relationships as of June 30, 2017
Valuation and Risks: Please see the most recent company-specific research report for an analysis of valuation methodology and risks on any security recommended herein. You can contact the analyst named on the front of this note for further details.
Frequency of Next Update: An update of our view on the company (ies) would be provided when next there are substantial developments/financial news on the company.
Conflict of Interest: It is the policy of CardinalStone Partners Limited and its subsidiaries and affiliates (individually and collectively referred to as "CardinalStone") that research analysts may not be involved in activities that suggest that they are representing the interests of Cardinal Stone in a way likely to appear to be inconsistent with providing independent investment research. In addition, research analysts' reporting lines are structured to avoid any conflict of interests. However, sales and trading departments may trade as principal, based on the research analyst's published research. Therefore, the proprietary interests of those Sales and Trading departments may conflict with your interests.
Company Disclosure:
CardinalStone may have financial or beneficial interest in securities or related investments discussed in this report, which could, unintentionally, affect the objectivity of this report. Material interests, which CardinalStone has with companies or in securities discussed in this report, are disclosed hereunder:
The analyst holds personal positions (directly or indirectly) in a class of the common equity securities of the company
The analyst responsible for this report as indicated on the front page is a board member, officer or director of the Company
CardinalStone is a market maker in the publicly traded equities of the Company
CardinalStone has been lead arranger or co-lead arranger over the past 12 months of any publicly disclosed offer of securities of the Company
CardinalStone beneficially own 1% or more of the equity securities of the Company
CardinalStone holds a major interest in the debt of the Company
CardinalStone has received compensation for investment banking activities from the Company within the last 12 months
CardinalStone intends to seek, or anticipates to receive compensation for investment banking services from the Company in the next 3 months
The content of this research report has been communicated with the Company, following which this research report has been materially amended before its distribution
The Company is a client of CardinalStone
The Company owns more than 5% of the issued share capital of CardinalStone
CardinalStone has other financial or other material interest in the Company
Important Regional Disclosures
The analyst(s) involved in the preparation of this report may not have visited the material operations of the subject Company (ies) within the past 12 months. To the extent this is a report authored in whole or in part by a Non-U.S. analyst and is made available in the U.S., the following are important disclosures regarding any Non-U.S. analyst contributors: The Non-U.S. research analysts (denoted by an * in the report) are not registered/qualified as research analysts with FINRA; and therefore, may not be subject to the NASD Rule 2711 and NYSE Rule 472 restrictions on communications with a subject company, public appearances and trading securities held by a research analyst account. Each analyst (denoted by an *) is a Non-U.S. Analyst and is currently employed by Cardinal Stone.
Legal Entities
Legal entity disclosures: CardinalStone Partners is authorized and regulated by the Securities and Exchange Commission (SEC) to conduct investment business in Nigeria.