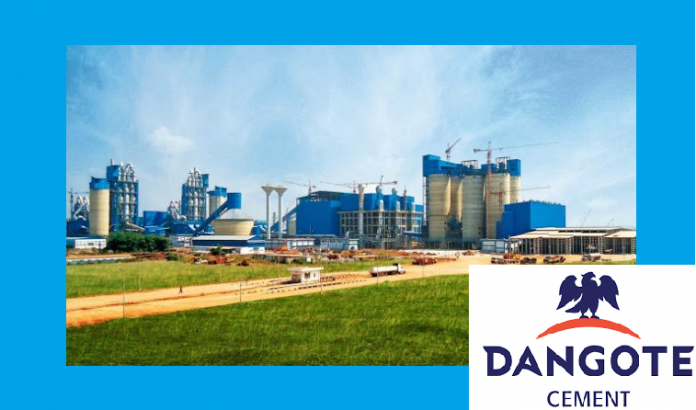 Africa's cement giant, Dangote Cement on Thursday, published its 2017 third quarter (Q32017) financial reports which showed that its Profit before Tax (PBT) in the three months of the third quarter of 2017, the firm grew by 171.14 percent being N40.775 billion better than N23.826 billion recorded in the period in 2016 to N64.601 billion. In the 9months period, the firm grew its Profit before Tax (PBT) by 48.06 percent from N148.716 billion of 2016 to N220.182 billion in 2017.
The Industrial firm's revenue in the three months grew by 27.35 percent to N190.889 billion in 2017 from N149.901 billion of 2016. The firm in the 9months period grew its Revenue by 36.53 percent to N603.575 billion of 2017 from N442.092 billion recorded in 2016.
Dangote Cement's Profit after Tax (PAT) in the three months came from N30.101 billion recorded in the period in 2016 to N49.092billion recorded in 2017 representing 27.35 percent growth. Whereas in the 9 months period, the firm grew its bottom-line by 44.65 percent from N133.521 billion recorded in 2016 to N193.136 billion recorded in 2017.

Further analysis into the published Q32017 financials showed that Dangote cement which had its Total Assets grow by 7.15 percent from N1.528 trillion of 2016 to N1.646 trillion in 2017, recorded a 50.79 percent growth in its Earnings Per share from N1.89 of 2016 to N2.85 in the three months period in the quarter of 2017. In the 9months period, the firm had its Earnings per share grow by 38.99 percent from N8.13 recorded in 2016 to N11.30 in 2017.
The cement firm which had its Chief Executive Officer, Mr. Onne Van de Weijde, step-down Thursday,  19 October, when the financial report was published, had its Price Earnings (P.E.) Ratio for the first three months at 77.19 and the Earnings yield (Earnings) at 1.30 percent while the P.E. Ratio for the 9month period stood at 19.47 and the Earnings yield (Earnings) at 5.14 percent.
It will be recalled that Dangote Cement Plc, which Nigeria's most capitalised quoted company and Africa's largest cement producer, at the weekend stepped down from its much-publicised bid to acquire the share capital of PPC Limited-a South African leading cement firm.
In a regulatory filing at the weekend, Dangote Cement Board of Directors stated that it has notified PPC board of directors that it no longer has an interest in acquiring the South African firm's share capital.
Dangote Cement had last month confirmed that it had initiated a bid to acquire the entire share capital of PPC Limited. It, however, noted that the acquisition talks were still at the preliminary stage and the transaction remained a potential one, contrary to reference to the talks in some quarters as ongoing.
Established in 1892 as De Eerste Cement Fabrieken Beperkt, PPC is a leading supplier of cement and related products in southern Africa. It has 11 cement factories in South Africa, Botswana, Democratic Republic of Congo, Ethiopia, Rwanda and Zimbabwe.
With annual capacity of 11.5 million tonnes of cement products, PPC's materials business comprise Safika Cement, Pronto Readymix (including Ulula Ash) and 3Q Mahuma Concrete. Its footprint in the readymix sector has grown to include 26 batching plants across South Africa and Mozambique.
Also, PPC produces aggregates; with its Mooiplaas aggregates quarry in Gauteng, having the largest aggregate production capacity in South Africa. PPC Lime, one of the largest lime producers in the southern hemisphere, produces metallurgical-grade lime, burnt dolomite and limestone.
PPC is closely linked to the growth and development of South Africa as it has produced cement for many of the country's most famous landmarks and construction projects.
Two global rating agencies, Moody's Investors Service and Global Credit Ratings (GCR), recently rated Dangote Cement high for its financial strength and corporate outlook. In rating reports, both global rating agencies described the outlook of the Africa's largest cement producer as stable.
Moody's assigned three respective high ratings to the cement company, including a first time Ba3 Local Currency Corporate Family Rating (CFR), Ba3-PD Probability of Default Rating and Aaa.ng National Scale Rating (NSR).
Global Credit Ratings assigned long-term and short-term national scale issuer ratings of AA+ (NG) and A1+ (NG) respectively to Dangote Cement