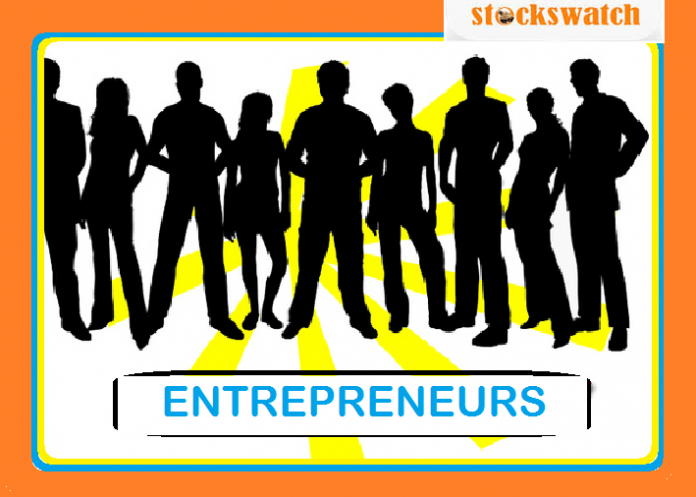 Omotolani Olamiposi
This is the continuation from our last week discussion on 'Costly Mistakes Entrepreneurs Make in Managing Business', but it is very important at this point to let all the business owners and potential entrepreneurs, who has been following this page religiously understand that there is more to entrepreneurship than just starting a business, a startup company or other organization. But to develop a business plan, acquires the human and other required resources, and most importantly, fully responsible for its success or failure.
Also, we must be conscious of the fact that not everyone makes it big as an entrepreneur. While some can rapidly scale their small company into an empire, others can barely survive the ups and downs that their industry has to offer.
So, here is my question. Who are the successful entrepreneurs, and what makes them stand out from the crowd?
Although, it is generally believed that entrepreneurs are people who possess the "Type-A" personality, but contrary to this popular beliefs, you don't have to be a Type-A personality that is over competitive, a high achiever, hyper organized workaholic, who has little compassion for others in order to be a successful businessperson
.
For instance, if you want be successful as an entrepreneur, you must be conscious of these vital common mistakes: Inefficient Assessment of Personal Skills;
Eating Your Investment without Profit; Not Considering Pests; Hiring Wrong People and Poor Marketing Strategy, among many others.
Inefficient Assessment of Personal Skills
The personal faults, habits and failures of an entrepreneur generally impact on the future of the business especially when the business begins to have increased cash flow and staff. Inability to manage funds, poor attention to details and poor people skills are some indirect factors responsible for the high rate of business failures.
 Entrepreneurs, like any person, have their own personal weakness, but must be able to manage them extensively. I know an entrepreneur who does not discuss financial matters but leaves the work to his financial manager because he admits not being good at negotiating business deals. Many entrepreneurs are successful in spite of themselves. The key is in working well and enjoying their work with full understanding of their strengths and weaknesses as well as averting/mitigating imminent risks.
Eating Your Investment without Profit
No sooner than a small business begins to level up in terms of income, our wonderful entrepreneur begins to think of changing status. He buys a new car, wardrobe, and changes office space, all from the proceeds of the business which should actually help build the business.
When spending, it pays to separate personal funds from the business. The business pays you your salary and you must learn to live within that means. Problems occur when initial profits accrued by a business are converted to celebrate the success of his business.
Having a business plan, helps you do something well – to anticipate surprises. Pests are crazy little creatures that cause immense damage to food and materials in a house, shop or office. I am not talking about local pests, but in business parlance means Political, Economic, Socio-Cultural and Technological factors which are not necessarily within your control but can damage the potential of your business if they are not adequately prepared for, mitigated or averted , can suck life out of any aspiring business.
Some other standard business books give their own academic variations which include legal, demographic, ethical, social/demographic, international and environmental.
Every entrepreneur will agree with me, monitoring employees is a major battle they fight every day. With statistics saying a large percentage of Nigerians are not employable andven some employable ones, employers have to cope with the challenge of competence, loyalty, corruption and sabotage. Employees are the face of the brand and the quality of their service and attitude has an indirect impact on your bottom-line.
This is where most people and especially technicians lose their business. Once you have a product or service. It is important you market and promote your business. Someone said to have a business and not advertise is like winking at a lady in the dark. You are doing all you can, but she has no idea what you are doing.
Marketing your business is an imperative if your business must grow. Firstly identify your unique selling advantage in your chosen industry and go into town with it. Look for every opportunity to talk about, promote and share your potentials and selling proposition; look for every opportunity to deliver your business solutions to people all around.