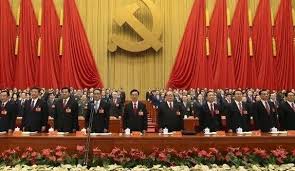 The Chinese authority has made known its plan to transfer state-owned firms' shares to social security funds, in an effort to make up for shortfalls in the nation's pension scheme.
According to a notice published by the cabinet on Saturday, November 18, 2017,the new move would ensure that an initial 10 percent of equity in state firms is transferred to the national pension fund, with the plan limited to a small number of central and provincial firms in an initial trial to start this year.
China is working to expand resources of its pension funds as the population ages and obligations are set to rise. Many provinces are already under severe pressure to meet pension repayments.
A recent effort has seen Beijing for the first time allow pension funds, whose investments had been limited to low-yielding bank deposits and treasuries, to invest in stocks and other assets.
The latest plan would see central and regional social security funds directly hold shares in state-owned companies, allowing retired workers to benefit from the dividends generated by government-owned assets.