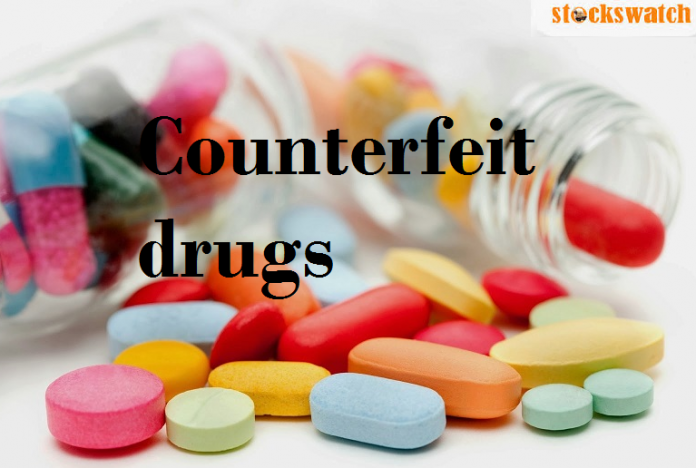 Counterfeited drugs from China and India are awash in west African markets, according to the Paris-based International Institute of Research Against Counterfeit Medicines (IRACM).
And they are often indistinguishable from the genuine item, it warned.
A joint IRACM and World Customs Organization (WCO) seizure of medical supplies at 16 African ports late last year yielded no fewer than 113 million items of fake medication, 5,000 medical devices and even veterinary products.
Everything from fake cancer drugs to fake sutures for operations can be found in such hauls.
IRACM is working with MPs on drafting legislation to crack down on trafficking in West Africa, but two innovative companies have already taken the matter in hand.
Battling fakes
Sproxil, an anti-counterfeiting start-up established in 2009, works by attaching a scratch panel to drug packets.
Consumers can check their product if the deal is real by sending an SMS verification code to the company, which confirms the authenticity.
In the last six years, the firm has had 50 million text messages from customers across Africa and India.
Ireti Oluwagbemi, its Nigeria-based spokeswoman, said fraudsters "target brands based on their market share", making household names the biggest targets.
There is plenty of money to be made. The global counterfeit drug market is currently worth around $85 billion, according to IRACM, and the proceeds drive organised crime.
Sproxil's clients include pharma giants such as GlaxoSmithKline and Novartis, firms which lose millions each year from pirated products carefully stamped with their branding.
"The consequences of ingesting these chemicals can range from discomfort to persistence of the disease it's supposed to be treating, to death," Oluwagbemi told AFP.
mPedigree, a Ghanaian start-up with a similar scratch card guarantee, has also been adopted as an industry-wide standard by the Pharmaceutical Society of Ghana, and records data on maps where fakes are appearing.