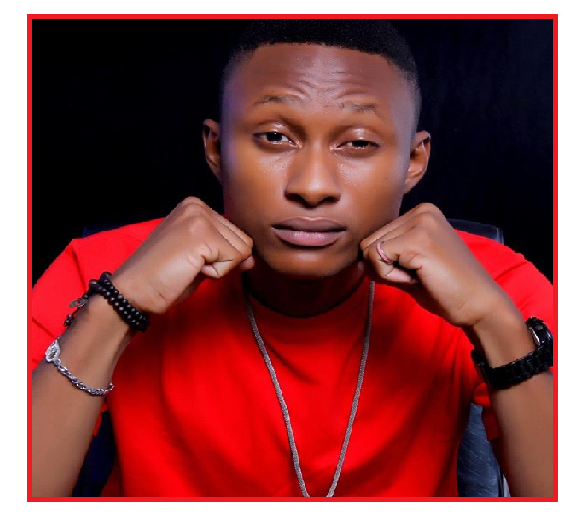 Olaotan Fade popularly known as Lisha is a talented singer, songwriter, and performer. This brilliant young man had is first degree in Biochemistry from the Federal University of Agriculture (FUNAAB) Abeokuta and afterwards worked as a Medical Representative in a leading pharmaceutical company in Nigeria. He went further for his master's degree in Healthcare Management at Virginia International University (VIU), United States. Olaotan chose healthcare and music as career because they both have one thing in common; the wellbeing of people. Lisha bagged the award for the best song cover at the annual Top Naija Music Awards in 2016 with his widely accepted cover to Chriss Brown's 'Don't Judge Me'. He also won the best performing act at the recently concluded VIU got talent in United States. In this interview, Olaotan shared is experience and motivations with Stockswatch. Wole Olajide brings you excerpts.
What inspired you to your career path?
I am into healthcare and as well as music. To me, these paths have one thing in common; the well being of people. Listening to good meaningful music is like a therapy and you can actually associate it with healthcare.  I derive joy from seeing people happy and excelling with little or no stress. My aim is to see people healthy and happy. I enjoy the arts and participate in many musical performances; I am a songwriter, I also play the drums set, piano and I can say I dance pretty well. I have couple of songs and musical videos recorded.
What is your motivation in the music industry?
My motivation has always been my friends and fans. When you are into this kind of path, it is only okay if you get enough support from your fan base to push you further.
What were your challenges at the initial stage?
The truth about the Nigerian Music industry is that a lot people celebrate mediocrity and vulgarism, and I understand that. I mean the whole situation in the country is enough to stress one, so everyone wants to listen to music that helps them unwind the stress. Therefore, it is somewhat difficult sometimes if you are not doing that type of music and you want to stand out and not go with the flow. Secondly, everyone wants to bill heavy money to play your song or support you, so if you are not financially buoyant, it is always not that easy.
How did you overcome those challenges?
Overcoming the initial challenges was not that easy but luckily, I could swing in different ways of music. Being able to play musical instruments really helped and it gave me competitive advantage in my industry. Also the support from friends who helped pushed out my works for free and some few radios that played my songs because they actually like it, has really paved way for me.
Which album have you released so far? Which one are we expecting soon?
I released EJE, a demo album in 2009, also released another in 2013, and I dropped Super dupa mixtape in 2016 featuring works from Mastercraft, Vtek, Tfrizzle, Vector, Ruffman, Dre San, DJkleem, Chris Brown and Dtunes. I also released 'hustler', 'secret ingredient' and 'Always ove you' videos in 2013, 2015 and 2016 respectively. Now, I am working on many things, which I do not want to disclose yet.
Congrats about the award you recently received, tell us more about it
Thanks. Well the award was for the best performing act at the recently concluded 'VIU Got Talent' in United States. It featured different people from different continents all around the world and it was a great experience for me to have come out tops.
How can young people improve on themselves?
Well, the truth about development is that it is a continuous process, when you have this understanding, you will realize nothing good comes from your comfort zone. I had a good job and I was doing fine but I felt the urge to try something new, enter a new territory and try to conquer and so far so good, God has been faithful. You want to improve on yourself. Cast away those fears and make that move, there are better things on the other side of fear.