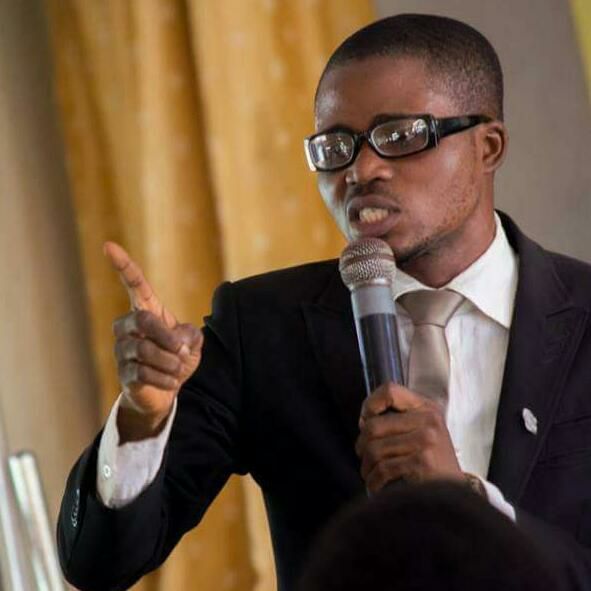 Olawale Perfect is an entrepreneur, an author and a teacher that has impacted several lives across the world. He is a First-Class graduate of Biochemistry from the University of Lagos. His strong passion for media made him forge ahead to obtain PGD and MSc in Mass Communication. He is the CEO of WiGRadio, an online radio station with listeners across over 125 countries. He is also the CEO of WiG Properties, a real estate business involved in sales of land across Nigeria. Perfect is the President of WiGMedia Institute, a media school where they train people on becoming excellent broadcasters. Perfect who is passionate about helping youths discover and maximize their God-ordained purpose in life, is the author of "You Will See What Will Become of My Dream!", "We Are Not Here to Play", "Do Not Despise Days of Little Beginnings", the bestselling "Be Careful What You Call Impossible!" and the latest book "I Believe In Miracles". He has had the opportunity to speak to youths across Nigeria in seminars, conferences, schools, Radio and Television programs. In this interview, Olawale Perfect shares his experience and motivation as an entrepreneur. Wole Olajide brings you excerpts.
What is the nature of your business?
WiGRadio is an online gospel radio station. What we do is to leverage on modern technology to propagate the gospel across the world. Our clients include churches, ministries, inspirational and motivational speakers and several others who want to reach the world making use of online technology. At WiGRadio, our key target customers are people who are passionate about reaching people outside their sphere of influence. I remember there was a time we covered a program for a particular person that had about fifty people present at the program but the program was exposed to thousands of listeners online due to our platform.  So, people like that who want to maximize their online reach are part of our key customers. Our listeners are mostly young people who are interested in getting the information that would take them from where they are to where they ought to be.
For WiG Properties, our target customers are young people who desire to own their own houses in a cool serene environment. By the grace of God, we have been able to empower several of such people to become land owners through the Wisdom Gate Real Estate Scheme (WiGRes).
What is your motivation as an entrepreneur?
My number one motivation as an entrepreneur has been the word of God and also a huge desire to transform the life of many to Christ by the leading of the Holy Spirit. I see the business I do as a means of ministry. For instance, I usually tell people who buy land from WiG Properties that I am not just another Real Estate person but I see what we are doing as a means of empowering the next generation of landlords.
What were the challenges you experienced at the initial stage as an entrepreneur?
One of the challenges we experienced at the initial stage was the availability of funds, which is necessary for the effective running of the business, nevertheless God has been faithful. We have never begged anyone for help since the inception of WiGRadio because we usually tell people that God is our source.
How did you overcome those challenges?
The vision of WiGRadio was inspired by God and we have always run back to him anytime there are challenges. I usually tell people that business is spiritual. The problem we have most times is that we try to segment our lives and act like business is another aspect of our life but God is as interested in our business as he is interested in our spiritual walk with him. At other time what we do is to find out the cause of the business challenge and deal with it from the root. The challenges we have experienced have actually been a learning platform.
How can young people improve on themselves?
Young people should be deliberate about the desire to grow and getting connected to places or people they are certain will add values to their lives, reading the right materials and ultimately allowing God to lead them.
Be careful what you call impossible. I remember the first time I attended a convocation ceremony while I was in 100 level at the University of Lagos.  I saw the Vice-chancellor at that time, Prof. Ibidapo Obe, shaking the hands of some older students who were dressed in academic gowns. Out of being inquisitive, I asked a Year 2 student what was going on and he explained to me. According to him, during every convocation ceremony, the V.C shook hands with first class graduates. He added that all students with a first class cumulative GPA were awarded a Scholarship of fifty thousand naira (N50, 000) and he walked away. After he walked away, his words kept ringing in my ears. All my ears could hear was fifty thousand naira. The thought kept spiraling in my mind that I began to think of all I would do with fifty thousand naira as if the money was already in my hands. I asked another student: What will happen if I have a first-class session result. 'You would qualify for a fifty-thousand-naira scholarship … but it is not as easy as' … I didn't wait to hear the remaining part of his statement as I was back at my seat and I stood up and said out loud: "About This Time Next Year, I Am Coming Back Here to Collect My Fifty Thousand Naira!" Some people around laughed, others shook their heads as if to say: you don't know what you are talking about but I was determined. I had declared a public war and I must either win this war or win it. There was no other option. The next session, I finished with a first class CGPA and collected my first fifty thousand naira. The same thing happened at the end of my 200 Level and 300Level. Finally, it was my convocation day, and I eventually graduated with First Class.
Young people also need to develop a selfless attitude and start thinking of how to make a positive change in the environment where they find themselves. As we all make a conscious effort to contribute our quota to the national good, we would end up making the place a better place and our businesses would be a platform through which God can reach the nations.
Olawale Perfect can be reached via email: olawaleperfect@gmail.com, facebook: Olawale Perfect.