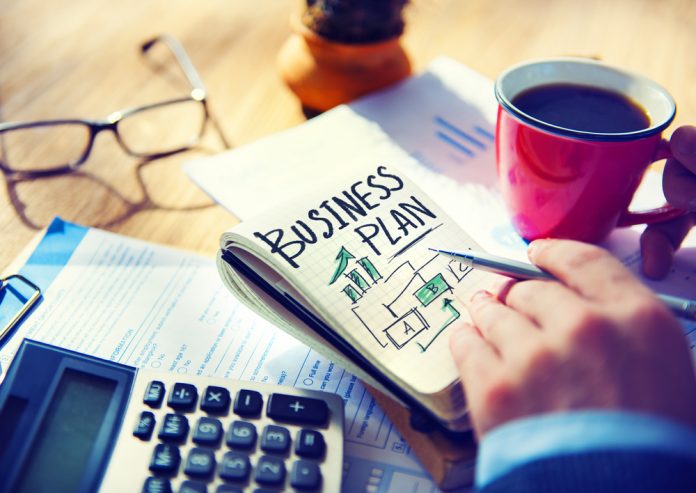 Life is designed to be lived in stages. One stage sets the pace for the next. If you are in pre-teens, in your teens or in your 20s, your foundation would apparently have set the events of your current status. You reserve to build on it, break off or stay the way you are for the rest of your life. Do you know you can actually begin the creation of your future even now? I mean right away? It's all in your hands, your decisions. You can make up your mind to build a global enterprise starting from now; you may also choose to commence the planning on where to work. Whatever your decisions; please note that your future actually started yesterday. Here are few investments and businesses in which you can start to build interest and grow into the future.
Investing in stocks:This is one of the easiest investment channels that can ever be available to everyone. Its affordability and timelessness are the attractions. Besides, it gives room for free entry and exit. By timelessness, I mean an investment that can be undertaken to any age. It however would require the technical knowhow for the best returns. This technical knowhow comes gradually along the line. To start, get a mentor, attend free seminars and other trainings on the stock market and read STOCKSWATCH every week. Your mentor should be able to guide on the risks, market seasons, and types of stocks to start with amount at intervals. Further attraction in knowing about the stock market early is the fact that you can straight from school sit for the chartered institute of Stockbrokers professional examination and subsequently become a chartered Stockbroker.
 Social media and ICT related Businesses:This isn't just the business for today but     for the future. As technology changes, it gives rooms for great opportunities to enterprising youths who can challenge self by thinking out of the box. Your fellow youths might be on facebook on the average three to eight hours day pinging, you can develop a social media marketing business and they will patronise you. You can be a blogger by just gathering information and gists, create a discussion forum and such. You can be rest assured that advertisers will on their own surface when the blog becomes popular. Web design, content management and related services are easy way on starting a great business into the future. Please note that you don't need to be a graduate of computer to do this.
Buying and selling:Particularly if you find that you have marketing skill, don't waste it; instead, make moves to sharpen it. A big time business woman in our village today actually started by hawking groundnuts back in days. In fact, her groundnut selling trade became her name as she was fondly called Afusa elepa- Afusa the groundnut seller. The lady in question is a big time textile dealer today. All you need do is go to big time stores, get a collection of their items and hawk using personal contacts. You may be surprised that you will become big time importer in few years and might never have need applying for employment anywhere. Wrist watches, shoes and other fashion accessories are products that are easily marketable. Phones and computer related products with electronics can also be relative.
Insurance Products:This is often overlooked and in fact underrated but truth is that big and free money is locked in there. All you need do is get connected with an insurance firm and act as their agent. Starting costs nothing. Your marketing starts from your immediate environment like your neighbours, church members, family friends among others. You may join a gym club or be a ball boy in any of the big clubs to build contacts. Building a career in insurance is profitable if that's your goal.
Cleaning Services:Late Otunba Gadaffi was a Lagos socialite and a friend of the rich and affluence in our society. He modernised sanitary collection business and was successful. For all you know, many Nigerians are overseas engaging in cleaning services with their masters' degrees. Engaging in such in your twenties will only make you an employer of labour. Other related services include dry cleaning and home cash wash. Please note that the home car wash services are only suitable for the male folk.
Real Estate:There is this misconception that you can't start real estate business unless big funds are involved. All you need is a savings plan first and thereafter a mentor to put you through the various investment opportunities in that sector of the economy. A simple type is to enter into an area still regarded by many today as bush but with proximity to a major landmark that may affect development in few years. Buy acres with the little in your hands as deposit. Do the survey and commence your marketing. For all you know, some of the big real estate development companies you see around started that way and are still largely in such business. Guess what? If the Lagos market is seemingly congested, why not try Ibadan, Akure, Abeokuta and other places. You may just be surprised. Shelter is a basic necessity of life that will never lose value or patronage.
Education:There are various opportunities here ranging from writing to home tutoring or extra mural classes. Putting together short stories for nursery and primary school pupils can be fun but lots of money if properly packaged and marketed. Past WAEC and JAMB questions and answers can fetch lots of money. Incidentally, this is an area where many old writers had left to suffer. If you are proficient enough, why not? Do you know you can start an entire school from home tutoring and extra mural classes? Think about this and act.
Network Marketing:Some have been and many will still be abused but then, new ones keep surfacing. With little startup capital and your marketing skill, lots of money is in the making. Few of the successful ones include Avenue to Wealth, Forever living, Organo gold, Trevo, Green world and such.
Agric Business:This is one business that will never go out of fashion but unfortunately, it is a business that youths generally shy away from. For all you know, the cost of take-off is so little and government assistance in some states comes easily. Areas of concentration include cassava plantation, poultry and fish farming among others.
Export: With little training, you can start the business of export and grow it far into the future. Please note that you don't need to have travelled out of the shores of the country to start. You don't also need to incorporate more than a mere business name instead of looking for funds to incorporate a limited liability company. To get your take off capital, start the savings early enough. You can also combine resources with one or two of your friends and family members. Items such as charcoal, wood etc are in high demand outside the country.
I'm sure one of these should suit your make up. In case there is none, the onus is therefore left on you to reason out a business you can start in your twenties. If you fail to do so, then be prepared to learn how to write CVs and attend job interviews. Good luck.