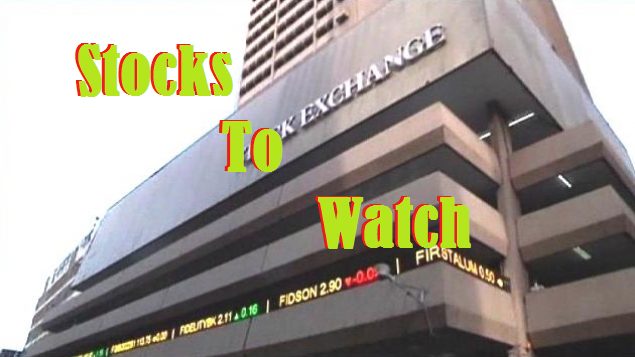 Afuwape Gbolabo
The stormy week picked up on Thursday with possibility of positive move today. The following stocks are worth your considerations.
Stanbic IBTC:  Started the week at N42.60 but closed Thursday at N40.50. Most likely, it might push towards how it started the week intraday today.
Forte Oil:  Beaten and battered so far in 2017 and moving from its N142.32 12 months' high after a decline of 17.73 percent, it is expected to come up in price today in an attempt to cover grounds it has lost within the week.
Nigerian Breweries:  was flat Thursday.  Possibility of covering lost grounds is higher today.
C&I Leasing:  is expected to recover at least a portion of its earlier losses today. Let's see how it ends.
Guaranty Trust Bank:  closed at N42 Thursday after it shed 2.33%. Come Friday, the stock is expected to attempt attaining the N43.00 mark with which it started the week.