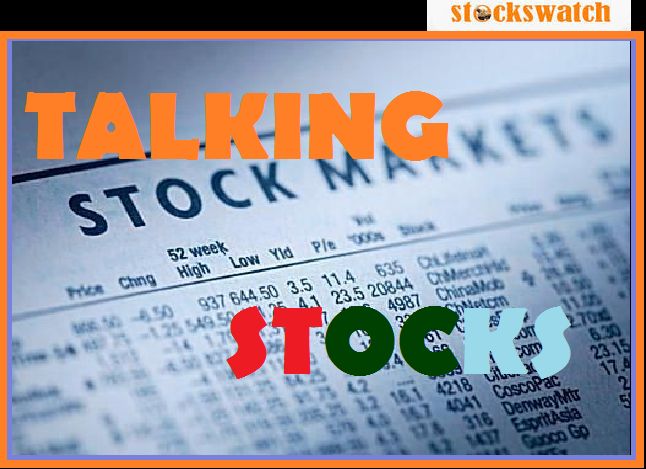 Either for the long or short, medium or day trading, investing in stocks is all about making money. When stock markets or equity prices gyrate however, rather unfortunately, except for an extreme few or a fraction, most investors lose even when they set out to make money. Knowledge is the key. My study of investors' psychology over a period of twenty five years has revealed to me that it is possible to make the best in and of all market sessions but it is often not so. Even the bullish of markets, most times, do leave the best of market enthusiasts with marginal returns at the best. The reason is not far-fetched. Most investors either don't understand volatility or don't know how to ride to profit with it.
WHAT IS VOLATILITY?
Investopedia simply describes volatility as the amount of uncertainty or risk about the size of changes in a security's value. A higher volatility means that a security's value can potentially be spread out over a larger range of values. This means that the price of the security can change dramatically over a short time period in either direction. A lower volatility means that a security's value does not fluctuate dramatically, but changes in value at a steady pace over a period of time. In simple term, volatility is the rate of change or dispersion in the prices or values of stocks.
At any point in time, equity prices are no uni-directional objects. Seeing therefore that prices are not meant to be stagnant, riding with the rate of change in prices at interval is that which provides the required returns in stock prices. As matter of fact, to a large extent, that is where the market maxim of 'buy low and sell high' derives its source. How does this play out?
When the bull, irrespective of capacity or length hits the market, from low prices, there comes the gyration stretching days and weeks to, in the process, fetch phenomenal returns. At that, previous past price barriers are broken. As far as I am concerned, I am of the school of thoughts that support and believe that profits should be allowed to run when gyration comes instead of quick bail out. Volatility thereafter comes into session, such that the equity price that has been in a one-sided gyration comes to a halt, sheds some, recovers, gain a little, loses again and continues until another key stimuli to determine price direction for another stretch. This is where the men among investors are separated from the boys. How? The boys among investors will sell off and hold cash, waiting for such a period again when an elongated stretch might be in session. Such are those that do push the market into recession. The men among investors will rather trade with volatility to sustain market upbeat tempo and in the process, make good returns.
To make the best of volatility, look for volume, deals and value. The more of these you can lay hold on the better for you. Need I tell you that such are only possible in our market among the banks? That is why I strongly believe that bank stocks hold the ace for the best ride with volatility for profit. Access, UBA, FBNH, Guaranty, Zenith, FCMB and Fidelity in that order present huge opportunities. Other bank stocks could be added to the list. Last week for example, NSE BANKING index grew by 5% for the week after recording for days of positive performance to lead all other sub-sectors. Irrespective of regulation, bank stocks still own the market.
A number of insurance stocks which include NEM, Continental Reinsurance, Axa-Mansard and a few others could be strategically considered.
Look for short term margin. There you see the short term low, range and high; the support and resistance.
Ensure positive market mood and perception of individual volatile stocks
Ride with market leaders. Retail investors don't determine prices of stocks but the big funds. If you are able to know where and what they are looking at, the better.
Technical analysis tools will always come to the rescue.
LAST WEEK IN REVIEW:
| | | | |
| --- | --- | --- | --- |
| SECTOR | OPEN | CLOSE | CHANGE |
| The NSE All-Share Index (ASI) | 33,276.68 | 33,810.56 | 1.60 |
| NSE Premium Index | 2,231.99 | 2,264.91 | 1.47 |
| The NSE-Main Board Index | 1,490.16 | 1,515.26 | 1.68 |
| NSE ASeM Index | 1,174.72 | 1,171.01 | -0.32 |
| NSE 30 Index | 1,512.35 | 1,546.79 | 2.28 |
| NSE Banking Index | 394.94 | 414.65 | 4.99 |
| NSE Insurance Index | 140.75 | 145.77 | 3.57 |
| NSE Consumer Goods Index | 806.05 | 810.15 | 0.51 |
| NSE Oil/Gas Index | 345.42 | 330.91 | -4.20 |
| NSE Lotus II | 2,127.89 | 2,112.81 | -0.71 |
| NSE Industrial Goods Index | 2,001.22 | 1,995.59 | -0.28 |
| NSE Pension Index | 1,188.17 | 1,214.68 | 2.23 |
From the table above, we could deduce that, but for Bank stocks, the market for the week would have been down. Notably, the 4.99% growth the NSE BNK recorded last week was the eight in a session thus emerging as the best performing sector in the last two months.
POSSIBILITIES THIS WEEK:
Closing performances of major bank and a few other major index driving stocks last week clearly point to weak opening this week hence, do not be surprised to see tumbling prices early, particularly in the first few trading days. Indicators are however showing promising buying possibilities to reduce potential decline. Low priced stocks likely to emerge market favourites with higher possible returns.
Generally, going forward, the economy is expected to be stable with the budget 2017 signed, Boko Haram being curtailed, Chief Kidnappers nabbed and Niger-Delta restiveness curbed. In addition, Naira is stable and global crude performance is favourable. Pressure on the market seems mild hence, sustainable current positive mood.
STOCKS TO WATCH:
ACCESS BANK PLC: The stock price touched a low of N9.70 last week though N9.69 was the least bid. Closing with almost three million excess offer, with Money flow Index showing low buying pressure, all things being equal, Access, at least for the first few days this week will relax to offer buy opportunities. The stock is most suitable for medium to long term hold though volatility offers good short term possibilities. Q2 earnings outlook is positive.
AG LEVENTIS was up three days last week. The other two days actually closed flat. Closing performance Friday was excess bid of 500,000 without an offer which suggests a strong open this week. Indicators are showing positive buying pressure too. The stock is however such without volatility. Seeing also, that the company is in a Q1 earnings loss of 5kobo, medium to long term considerations become dicey but those who can take the risk, why not?
AIICO INSURANCE closed with 7.6 million excess bid Friday, on the same day the price experienced a gap of 5.4%, third straight day of gains within the week and also, the third week of straight gains. Possibilities of strong open this week is high as money flow signals buying pressure. AIICO Q1 2017 was 7 kobo from 14 kobo in the previous year. At 59kobo price level, the risk seems low going forward for those who can wait.
AIRSERVICE closed Friday with excess bid of 205,000 with just about 260 units offering which normally should lead to a strong open for this week but for the nature of its price trend. For example, price was flat for the entire last week. Buying pressure is currently flat with indicators showing a possibility of some downward move since sellers seem not willing to invest at current price. The company's Q1 earning of 16kobo though down from 26kobo in the previous year is still largely good for current price. Newrest does not pay tax. It is a stock to watch.
DANGOTE FLOUR: Closed Friday with excess bid of over eight million units thus signifying a strong open this week. Money flow is also positively showing good buying status. Q1 earnings are positive from previous negative performance. With the divestment from its noodles business where it has got no strength to focus on the areas of competences, Dangote Flour is a buy
ETERNA PLC is currently bearish. Please keep your eyes on the stock. Its Q1 52 kobo earnings and Q2 possibilities make the stock too strong to be ignored at current price. Meanwhile, it closed with three million units of bid relative to just about five hundred thousand units of offer.
FBNH: Characteristically of the stock, it is always available either to buy or sell. Closing with an offer of over twenty three million units and bid of just above sixteen million units is indicative of profit taking. To FBNH, that is no big deal as all the units on offer could be taken up in minutes. Considering the medium term outlook, those who missed out of the earlier rally might wait for further slide to key in. Existing investors decide to seize the opportunity of current slide to acquire more.
FCMB really had not so much enjoyed smooth rally. It is currently trending low. Closing with bid of about 12 million units and offer of about 16 million units is indicative of selling pressure. FCMB' Q1 32 kobo earnings and Q2 possibilities can't and shouldn't be ignored for a stock selling at N1.36. Further price shed is nothing more than opportunity to take advantage. Of course there is the fear liquidity risk.
FIDELITY: going by the closing bid and offer performances as at Friday, Fidelity will face lots of pressure at the start of the week because there was a difference of about 4 million units. If the earnings growth rate as at Q1 is maintained in Q2 and upwards, current N1.25 will be too low for the stock. Liquidity fear as a tier 2 bank is a major issue.
MAY AND BAKER closed Friday with six million excess bid and no offer thereby indicating a possible strong open this week irrespective of the 58.7% and 60.6% price growths in two weeks back to back. Technically, the stock price is well out of this world after thirteen straight sessions of significant gains but the fact that the buying pressure does not wane on the strength of positive news in its favour makes it market's toast.
NASCON: The money flow looking good is a buy signal. 742,000 closing bid size relative to about 16,000 offer size is a mark of mild strength. Possibilities of building on its N1.20 Q1 earnings are high thus making the stocks a medium to long term investing.
NEIMETH halted a six-day downward cum flat performances to gain 4.6% last Friday when there was also 716,000 bid size relative to 50,000 offer size. There is no doubting the possibility of improved price performances this week. Money flow is flat which suggests that price, even if it moves higher might not give much margin or stretches beyond measure. Neimeth and May & Baker are not of equal capacities. Buying Neimeth to expect May and Baker's kind of performance is a farce.
NEM: The stock is most buyable at below 80kobo. Purchase at any price higher than that makes the waiting long. Currently trending down, though with not any significant indicator that it will arrive at 80kobo soon, keep a gaze on NEM. Opening strong this week is high if the closing bid size of 5.7 million units is compared with the closing offer size of 1.6million units. 11 kobo Q1 earning from 23 kobo in the previous year is a major discouragement.
OANDO: Bailing out of Oando at N9.54 on May 11 would have been most appropriate. As we speak, the factor that brought about an increase in its price is broken apart and currently expectedly declining with negative money flow. Closing offer size of over 3.6 million with just 160,000 units bid size is a pointer to a weak start of this week.
SKYE: There are no results to gauge performances, there is fear about its liquidity status, board and top management sacked and replaced by CBN yet, after straight five months of inactivity, Skye bank suddenly woke up to record six straight gains of gains. With a closing bid size of over 51 million units and not a singer offer, there is no doubting the strength at the open for this week and subsequently, the entire week. The size of the bid suggests an interested core investor. At any rate, risks for retail investors remain high irrespective of price performance in the short term.
TRANSCORP closed last Friday with 28.5 million units of offer with just 7.1 million units bid. Opening low this week is certain and into the week, the stock is bound to face severe turbulence as mass shedding is possibly rife. These are not unexpected since the stock would naturally relax to gather momentum again after ten straight trading days and three weeks of upward price movement.
UBA: Price trend is currently down. This week is likely to start weak. Medium to long term outlook remains positive. If UBA's 63 kobo Q1 is maintained into the Q2 and Q4, then current price could be said to lower than half of what UBA stock price should be.
UCAP is fast becoming attractive at the rate at which the stock price is declining. Currently standing at N3.21, the 20kobo Q1 earning though, just one kobo higher than the performance of the previous year is good enough for current price and if maintained into the next quarter, the price should grow at least 50%. Currently at N3.21, if it beats this down, which is most likely because of the week' closing offer exceeding the bid size, a price between N2.80 and N3 should be expected. At that, the stock becomes too cheap.
WEMA closed last week with bid depth of over 5.8million and no offer which suggests a strong start. Between February and around end of May, Wema stock price was flat. Two days of price growth, two days of indecision price pattern and one day of decline were recorded last week thus bringing live back to the stock.