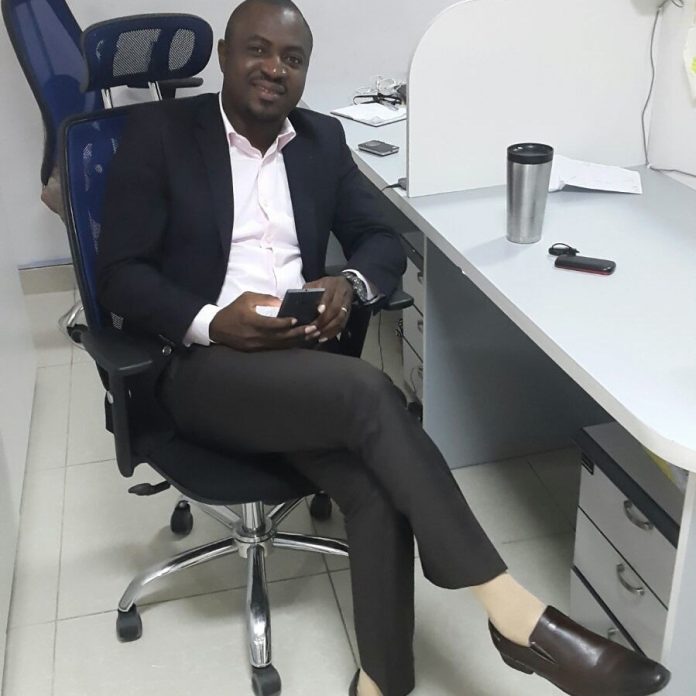 Wole Olajide
 Aigbe Omoregie is an entrepreneur and an industrialist. He is the founder of Intercontinental Paints Limited, a fast-growing paint manufacturing company based in Lagos. With a keen eye for business opportunities that dates as far back as when he was twelve years old, he has delved into diverse ranges of business; from poultry, to fashion, to automobiles and a host of others. With that intensity of business expansion that he possesses, he has diversified into varied sectors and currently heads Dutch Construction Limited, The Young CEO Initiative and he is also the publisher of The Young CEO Magazine.
Aigbe is a graduate of Mass Communication and Investigative Journalism from Auchi Polytechnic, Auchi. When he founded Intercontinental Paint Limited, they began operations with an initial capital base of Eighteen Thousand Naira, which has grown into multi-million naira company and has now become a household name in the paint and construction industry in Nigeria. This year, Aigbe Omoregie made the list of Forbes 30 most promising young entrepreneurs in Africa and one of the five Nigerians listed. He was also named among the 100 Most Influential Young Africans in 2017 Africa Youth Awards.
Intercontinental Paint Limited is a wholly registered indigenous company that is involved in the large scale production of paint and screeding materials for residential, corporate, organizations and federal projects across the federation.
The company was founded with a view of providing world-class, excellent paint products that could rival foreign paint products anywhere in the world.
Intercontinental Paint is one of the very few companies with an enviable track record of delivering high quality jobs for high end projects across Nigeria. This is evident in the profile of clients that the business has has good working relationships with such as: Gran Imperio Group, Legrand Engineering Services Limited, Dwellins Consult, Access Bank Plc, SolidAgo Investments Limited, EcoBank Plc. Worthy of mention is the company's long standing vision of excellence which has endeared it to its clients who see the company not only as a thriving business entity but as an example of a business success story that has achieved so much by imbibing integrity, excellence and hard work ethic in its operations.
The company since inception has offered a wide range of creative paint products such as the Intercontinental Matt, Intercontinental Satin, Intercontinental Textured, Intercontinental Sealant and Intercontinental Screedite. These ranges of products not only have shown to deliver a wide coverage area and high quality effect on building projects but have also shown that they can stand the test of time and weather conditions across various parts of the country.
Intercontinental Paint currently ranks as one of the fastest growing companies within the Lagos Metropolis and indeed within the country. The company is a leading paint brand that is focused and managed by a group of young, vibrant and ambitious directors with the goal to being the best in the paint industry.
The brand has the passion to continue adding premium quality paint services to the business of her customers and to emerge as a pacesetter and industry leader.