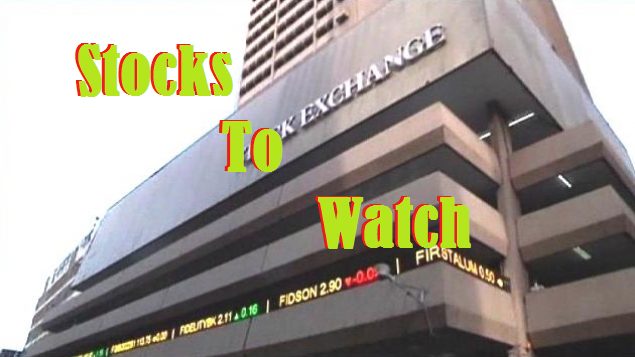 Afuwape Gbolabo
Equity investors and traders are to look-out for these stocks on Tuesday 21st November, 2017:
Dangote Flour (DANGFLOUR):  The stock which grew 3.22 percent to close at N9.29 is still looking good, considering the company's exciting 2017 Q3 financials, as well as the positive elasticity of demand for its product line which makes the stock buyable for the long term, as it aims to attain its 12months high of N9.97.
Transnational Corporation of Nigeria Plc (TRANSCORP):  It looked down by 0.74percent in the day to close at N1.34. But with the positive macro-economic news making the rounds, the stock is expected to rebound very shortly.
First Bank of Nigeria Holdings (FBNH): The stock which advanced by 1.45 percent to close at N7.00 in the day is expected to sustain its rally as it continues to move towards attaining and surpassing its 52 weeks high of N7.79.
Fidelity Bank (FIDELITYBK):The stock which closed flat, Monday is expected to rally on the strength of its impressive 2017 Quarter 3 financial report.
United Capital Plc (UCAP):The stock which advanced by 1.87 percent in the day to close at N3.27, is expected to rally further on the strength of its 2017 quarter 3 financial report.