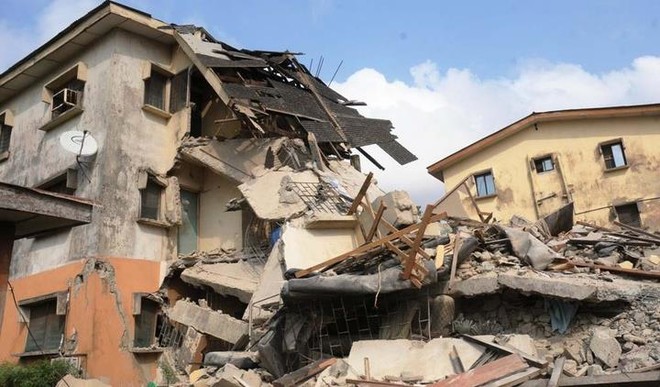 Quality of buildings could be lost in small bits the same way it is achieved. Substandard building is a defective construction in whole, part or portion including any dwelling unit. A building becomes substandard if any of the conditions below exist to an extent that it endangers the lives, health, welfare, property or safety of the public and or the occupants. A building could also become substandard based on structural hazards, improper maintenance, neglect and general dilapidation. Moreover, substandard buildings include none compliant with applicable fire and panic safety rules and regulations.
How does your building fare? Are you sure you can still be the proud owner of your building in a future time? To remain a happy owner far into the future, there is the need to pay attentions to details concerning your building.
If you are planning a new building, have an ongoing construction or you want to consider renovation, this checklist of conditions, constituting substandard buildings could help in our collective quest for world standard buildings.
All structures that fail to meet the building standards of the regulatory bodies could be declared substandard. In other words, before you begin to buid, ensure that you know in detail, the set standards by the regulator in that area.
Construction along waterways, water lodge or any of such swampy locations without adequate reinforcement and approval could spell doom for the building at a later date if not at the immediate period.
Weak, defective, deteriorated or inadequate foundations. Ensure you do not minimise the use of quality materials for the foundation. A building is just as strong as the foundation.
Defective, weak or deteriorated flooring or floor supports. The stronger the better.
Insufficient size of supports/columns to carry imposed loads will ultimately lead to a total collapse.
Dismemberment of partitions, walls or other vertical supports resulting from deterioration or defective materials could be very dangerous.
Smaller size of walls, partitions, or other vertical supports to carry imposed loads safely.
Defective horizontal supports: roof, ceiling and logging woods or roof supports which sag, split, or buckle due to defective material, pressure or wear and tear.
Smaller size of horizontal supports to carry imposed load.
Inappropriate structural resistance to horizontal forces.
Infestation of rodents, insects or vermin, causing structural damages.
Conversion of buildings or part of the building for living, sleeping, cooking, or dining purposes as an alteration to its original design without adequate facilities for the new use.
Lack of or badly maintained sewage disposal system.
Inadequate, inappropriate or lack of sanitation system.
Lack of or improper water closet, lavatory, bathtub or shower in a dwelling unit or per number of guests in a hotel or any of such erection. This inadequacy could result to improvising which could lead to violation of standard housing ethic in a number of ways.
Lack of or improper kitchen sink in an accommodation.
Lack of hot and cold running water in an accommodation or any of such construction where water infrastructure is in need.
Defective, improper, substandard or badly installed plumbing fixtures in a building.
Lack of adequate heating system.
The size of a room, lounge and space in a compound less than required standard dimension.
Badly illuminated rooms, corridors and lounge.
Lack of required electrical lighting and wrong placement of lighting accessories for proper illumination.
Lack of minimum amounts of natural light and considerable ventilation required for all structural types.
Lack of or improper operation of required ventilating equipment.
Lack of exit facilities or improper location it for emergencies.
Bad dirt disposal, inadequate garbage system, lack of rubbish storage and removal facilities.
Badly installed wiring system.
Defected weather protection or lack of it, such as crumbling, or loose wall plaster.
Defected or ineffective waterproof on exterior walls, roof, foundation, or floor.
Broken windows or damaged doors.
Lack of weather protection such as paint or other approved protective covering.
Broken roof covering such as iron sheet, asbestos or aluminium sheet.
Roof leakage and left unattended to.
Lack of fire extinguisher to combat conditions capable of causing fire or explosion.
Lack of adequate water supply.
Presence of waste materials, garbage, accumulation of weeds, junk, dead organic matter, debris, stagnant water, rodent, combustible materials, and similar materials or conditions that may constitute health, fire or safety hazard.
Buildings causing environmental nuisance such as bad drainage, abandoned vehicles within the compound, full grown grass or broken fences in disrepair.
Substandard buildings must be repaired, rehabilitated/renovated, vacated or demolished. Every building requires regular maintainance to keep it in good condition. Standard building must conformed with applicable laws.