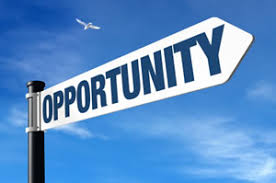 MARKET OUTLOOK:
LAST TRADING DAYS OF THE YEAR- 2013-2017:
Of the last four last trading sessions of the year between 2013 and 2016, the
Nigerian market declined only in 2014 when it shed about 0.1% on December
31, 2014. Other three last trading sessions for the year ended in the green.
These were December 31, 2013 when the bourse recorded a growth of about
2.1%, December 31 2015 with a 3.1% growth and December 30, 2016 with a
growth of 0.3%. Going by these performances, December 29, 2017 which is
the last trading session for the year stands to close positive to crown the
adventurous year with index performance in the region of 41.5%.
LAST TRADING WEEKS OF THE YEAR:
Despite the overall outstanding performance of the Nigerian market so far in
2017, the last trading week of the year stands to close in converse position
when compared with such previous four years between 2013 and 2016. In
other words, while last trading week performances between 2013 and 2016
had ended in varied percentages of growth, last week of December 2017 till
Thursday 28, 2017 has a record of 1.4% negative. Notably, the market had
recorded 1.7% growth in the last week of 2013, 0.7% in 2014, 6.6% increase in
2015 and 1.5% growth in 2016.
LAST MONTH OF THE YEAR PERFORMANCE:
A cursory analysis of month on month performances of the market in the last
five years- 2013 and 2017 shows that the market in 2013 and 2017 performed
the best with eight months of growth of the twelve months cycle. 2014 had a
record of just three months of growth, five months of growth in 2015 and six
green months in 2016.
Performances in December however in 2017 stands to underperform the
previous four years. Whereas the market grew by 6.2% in December 2013,
0.3% in 2014, 4.6% in 2015 and 6.5% in 2016, 2017 till December 28, which was
the second to the last trading day of the month and year has a record of negative 0.1%.
The possibility of this being wiped off in December 29, 2017 trading session is
high if Nigerian Breweries and Dangote Cement grow significantly.
STOCKS TO WATCH DECEMBER 29, 2017:
 Dangote Cement
 Nigerian Breweries
 Nestle
 Guinness
 Zenith
 FBNH
 Guaranty
 FBNH
 UBA
 ETERNA
 NEM
 11(MOBIL)
 UBA
 ACCESS